Homemade sourdough crumpets are easier than you think to whip up. Using only five ingredients, in no time at all you'll have yourself a delicious breakfast.
We had a whole lotta Instagram love when we shared snaps of our sourdough crumpets. So much so that we thought we'd better share our recipe for sourdough crumpets.
This is a great recipe to whip out if you forget to bake your regular batch of sourdough bread. Or if it's just too hot to turn the oven on, but you still want to keep your sourdough groove going!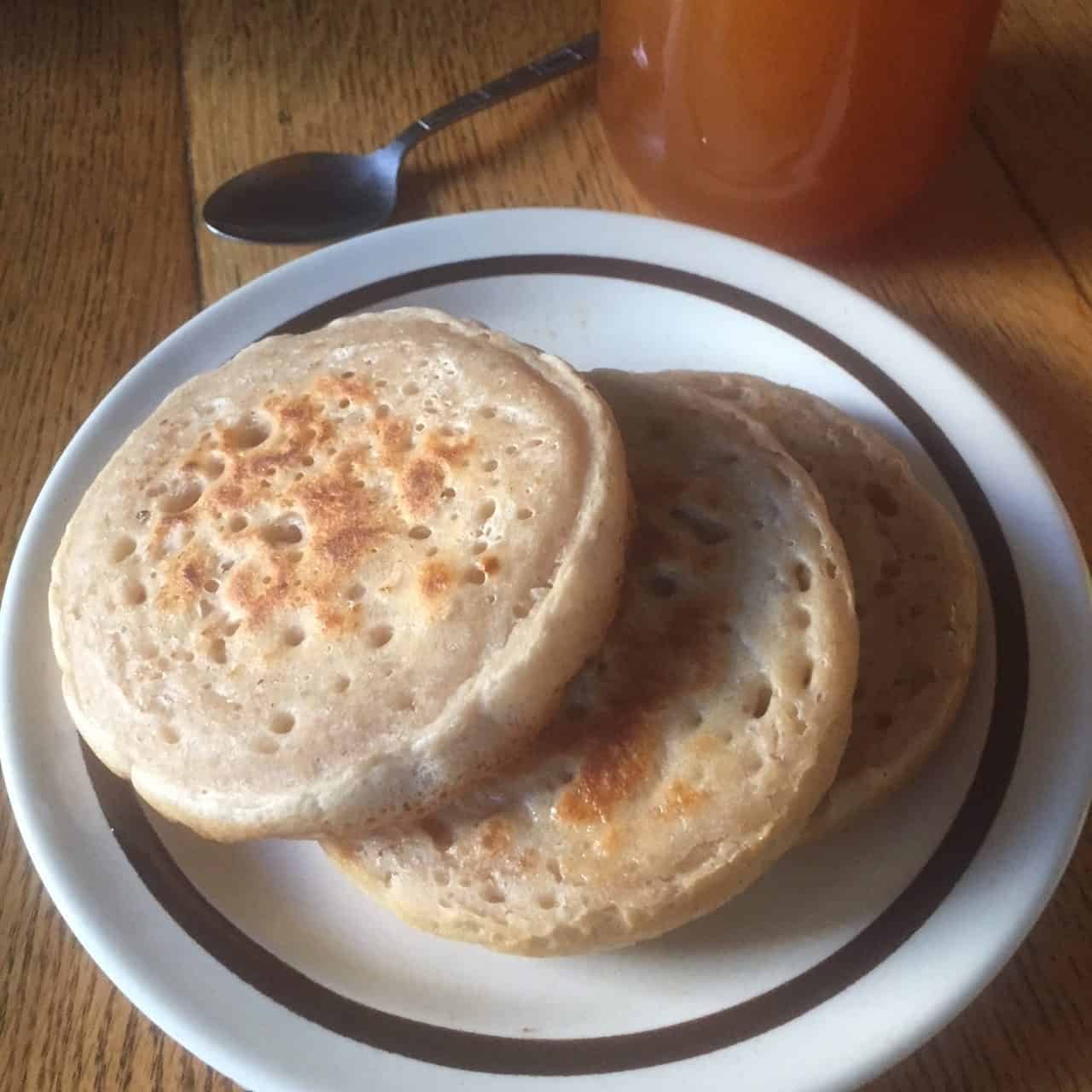 Sourdough Crumpets Recipe
Makes around 6 crumpets
Ingredients
200g sourdough leaven
100g plain flour
100g wrist-temperature water
2 tbsp vinegar (we use our homemade Apple Scrap vinegar, it works a treat!)
1 tsp bicarb soda
Special equipment
Crumpet rings – we use aluminium rings from a kitchen store but any metal which conducts heat easily will probably do the trick.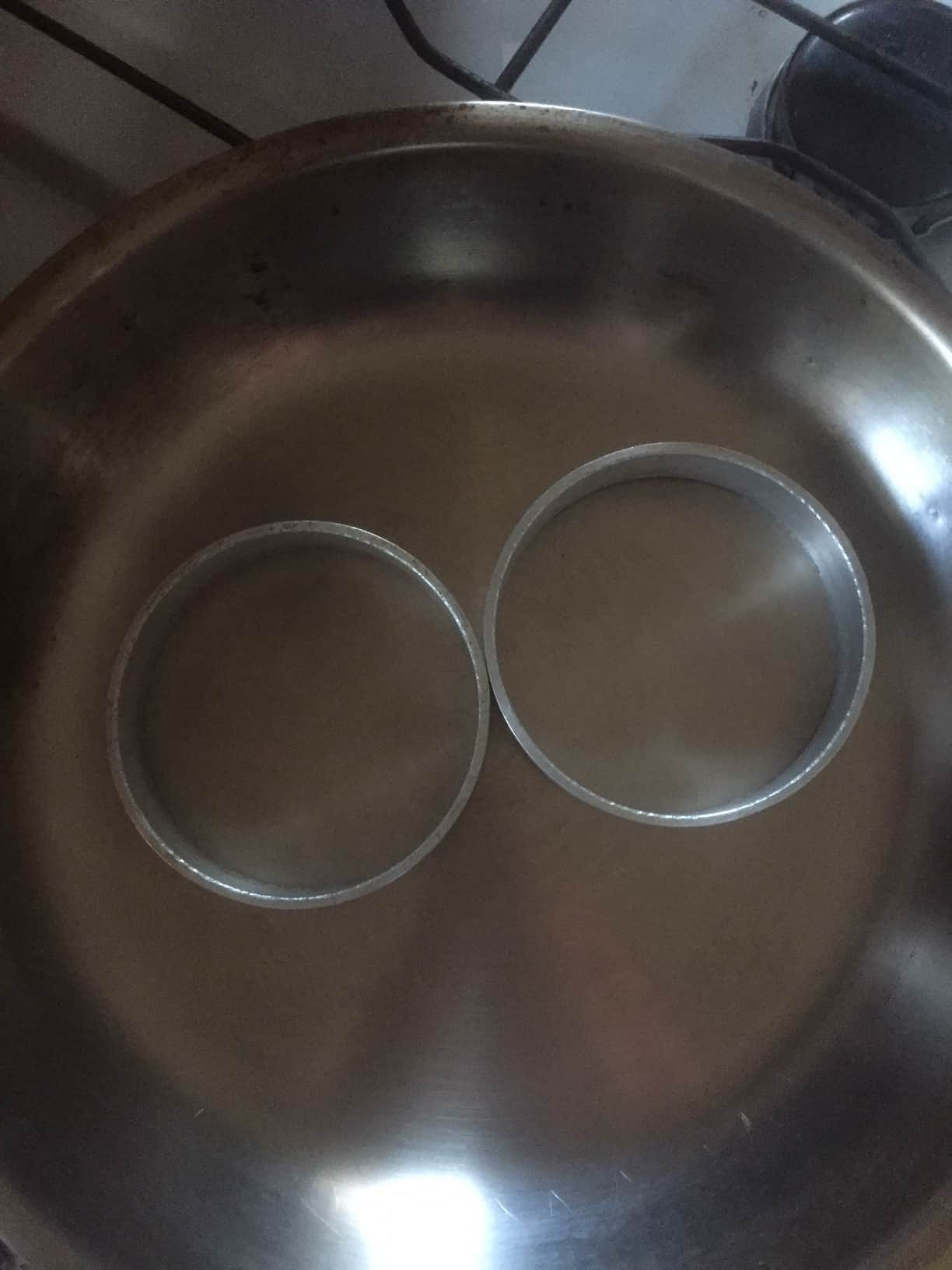 Method
Place leaven, flour and water in a bowl and mix well. Cover loosely with a clean teatowel and leave in a warm spot overnight.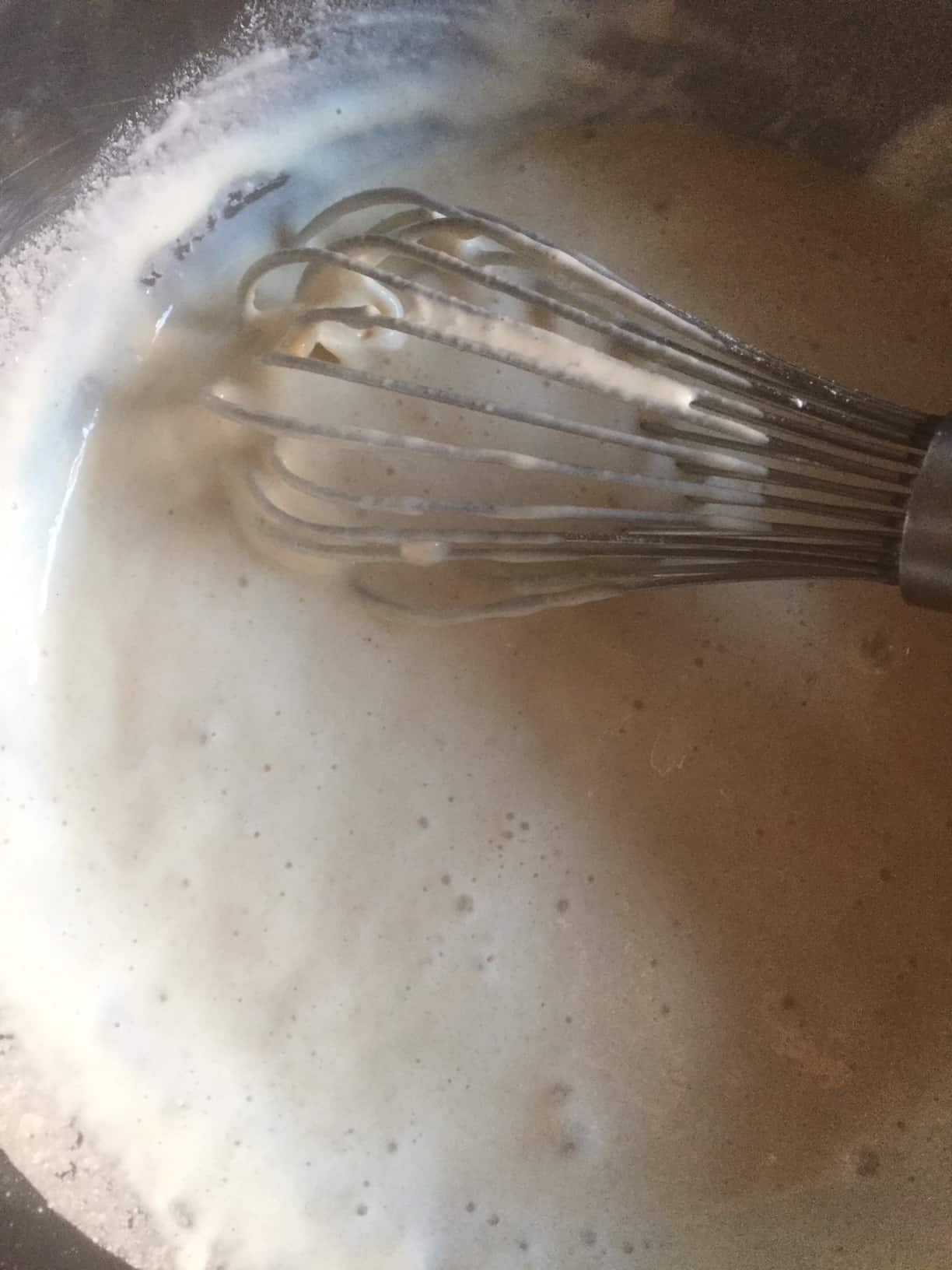 The next day, when you're ready for crumpets, melt a small amout of butter in a frying pan big enough to hold your crumpet rings.
Turn heat down low and add crumpet rings to pan. Whisk vinegar into your crumpet batter. Then whisk in bicarb soda. Your mix will start getting frothy.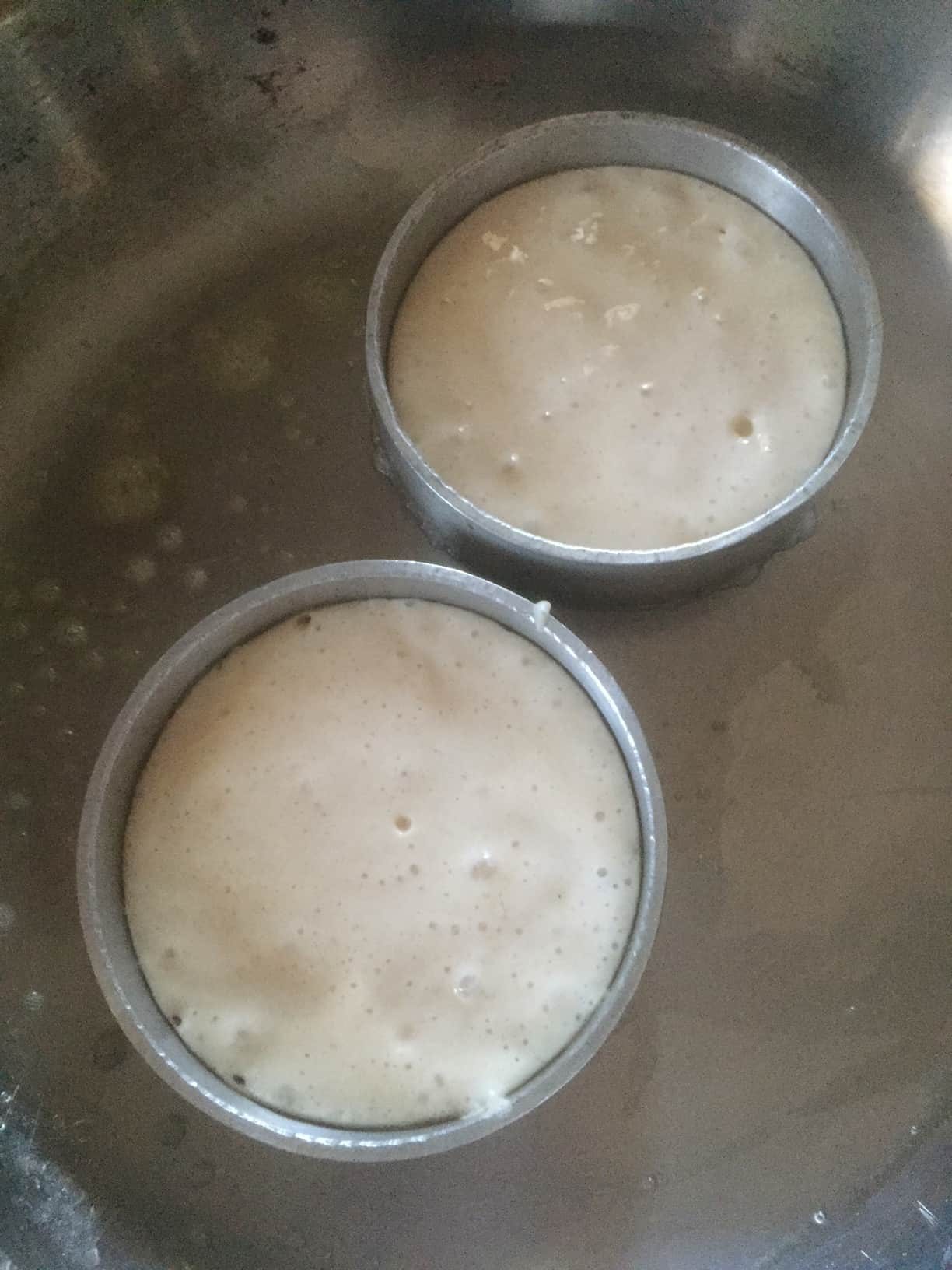 Spoon batter into hot crumpet rings until around 1cm thick. Cook over a low heat for 12 minutes, or until bubbles cover the surface of the crumpet and it is beginning to set.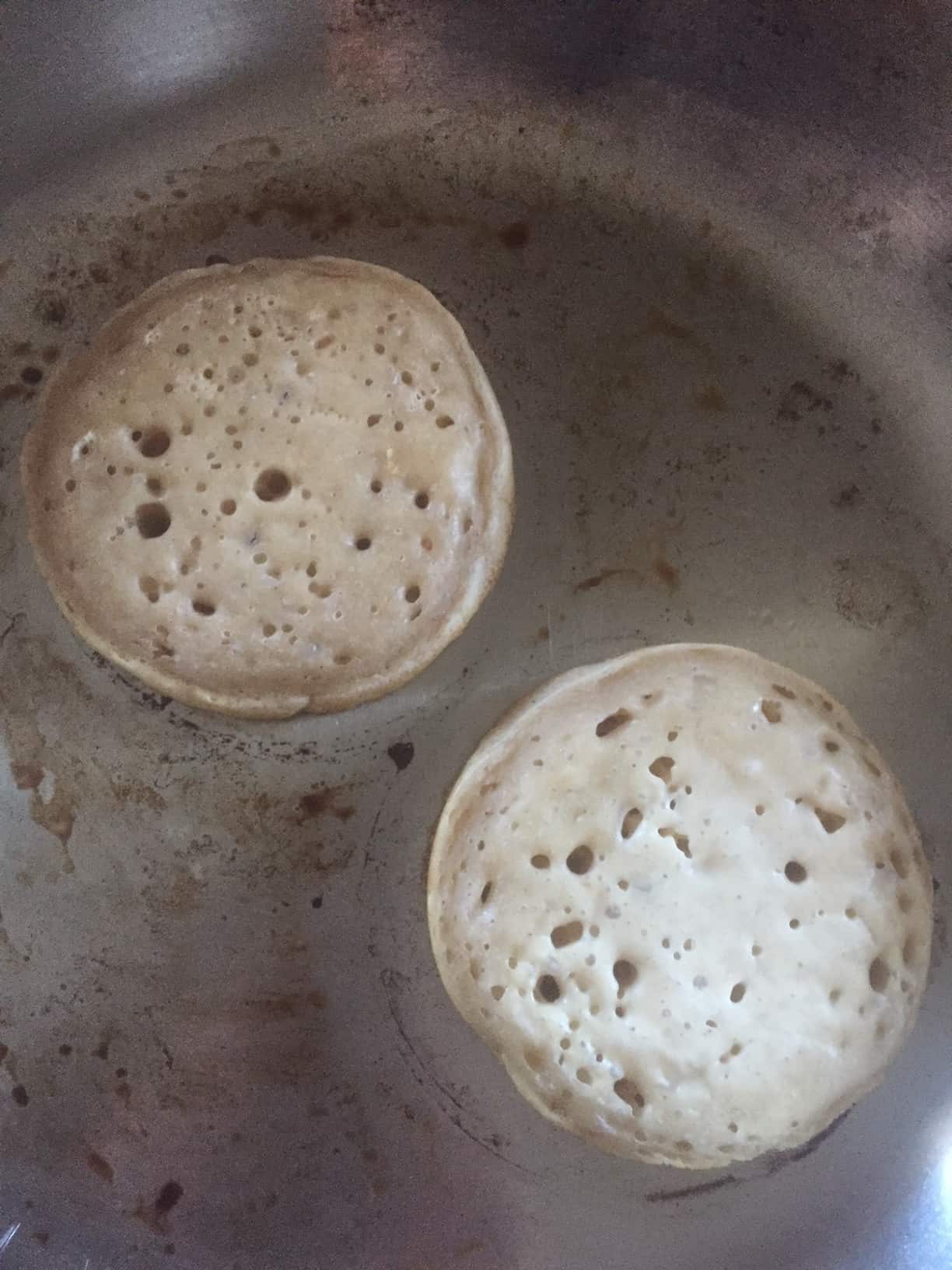 Remove crumpet rings and flip crumpets to brown their top side, for only a minute. Transfer to a plate to cool and repeat the process with your remaining batter.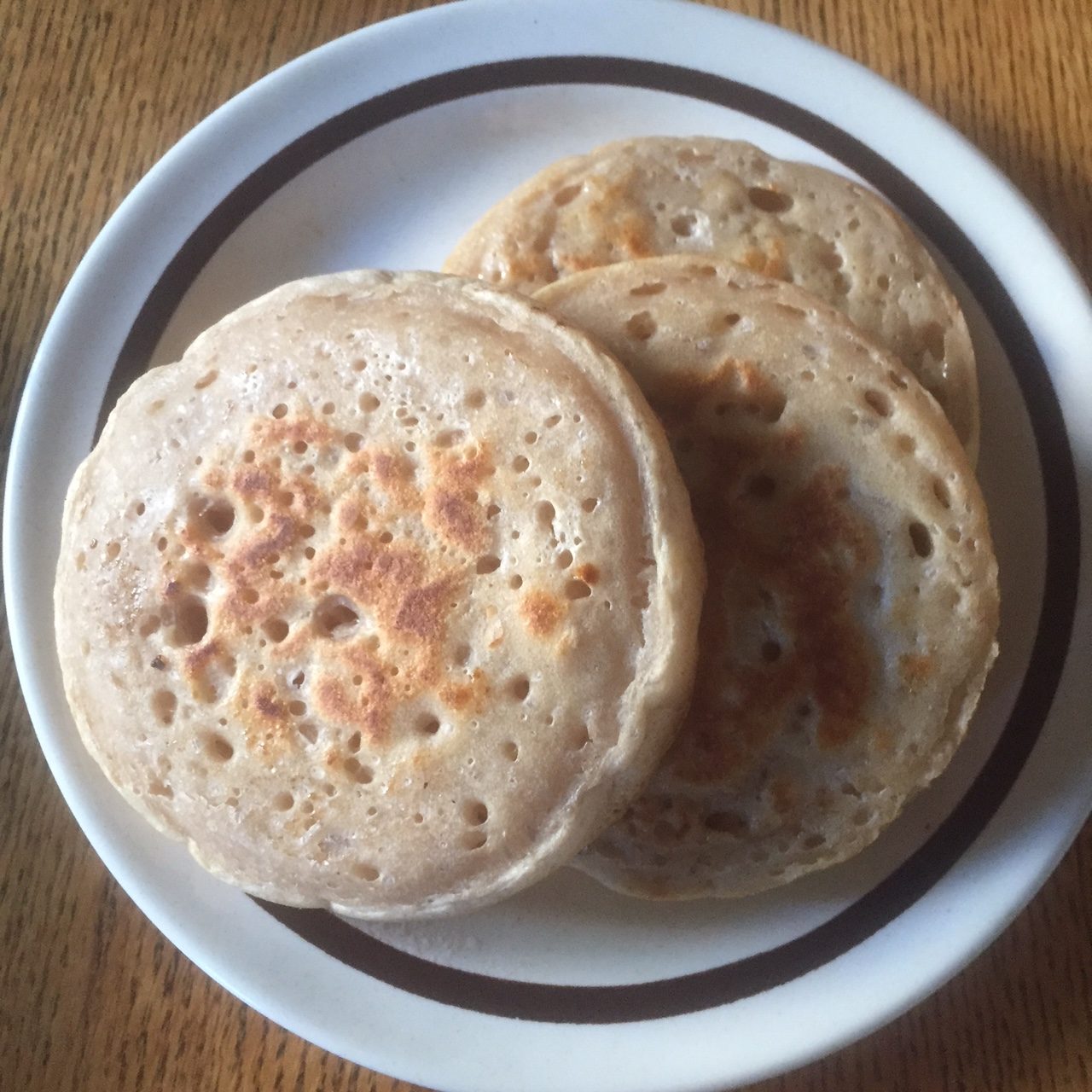 Want more great recipes like this one? Subscribe to Pip Magazine today! Click here.