Want to green your clean? Ditch single use cloths and plastic microfibre and make your own cotton crochet swiffers for cleaning!
While they might be touted as a green "solution" to cleaning, single-use swiffer pads and microfibre cloths have woeful environmental credentials.
Swiffers are packed with chemicals and disposed of after each use. Microfibre cloths are made of plastic and release potentially harmful nanoparticles and pollute waterways with microplastics.
Crochet swiffers are the opposite of this. And you can make them with natural linen or cotton yarns that are durable if cared for, yet biodegradable at the end of their life. These reusable swiffers also avoid the landfill issues that disposable cleaning products are creating.
Crochet is a great technique to master for making cleaning cloths. Plus crochet items lack the stretch of knits and pair well with fibres like cotton and linen. It's easy to create textured cloths with crochet and best of all, it is super fast! Thus you'll be making reusable swiffers in no time with this simple pattern.
And you can also make smaller cleaning or dish cloths using the same repeat in the pattern below. Just adjust the number of chains at the start to alter the size of the cloth.
Reusable Crochet Swiffers Pattern
Materials:
Cotton or linen yarn (one 57g ball of worsted weight/10 ply yarn)
4.5mm crochet hook (or size needed to obtain correct gauge according to yarn)
Darning needle
Pattern notes:
As flat mop heads differ in size, you will need to measure your own one to ensure your crochet cover will fit. You will need to either reduce or extend your initial chain to ensure it will fit across the short side of your swiffer.
The terms used in this pattern are standard US crochet terms.
Abbreviations:
dc – double crochet
ch – chain
BL – back loop
st – stitch
sk – skip
Pattern:
Ch 22
1st row – sk first st, dc to end, turn (21 st)
2nd row – ch 3, sk first st, dc through BL to end, turn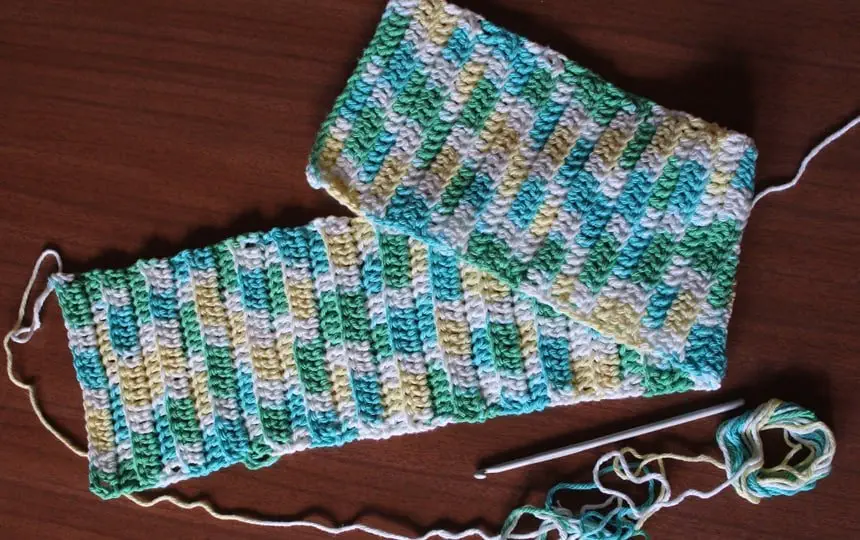 Repeat 2nd row until work measures approximately 1.5 times the length of your swiffer head.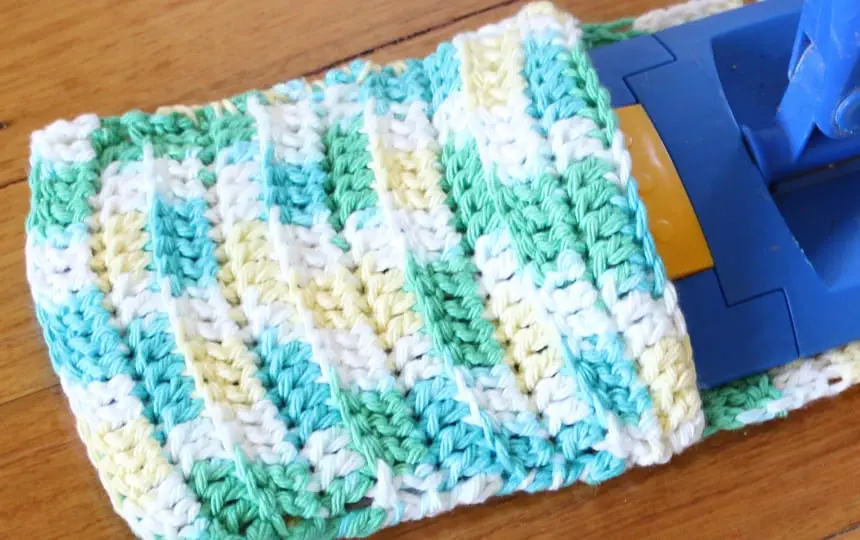 Fold cast on edge over to create a pocket (approximately 0.25 times the length of your swiffer head).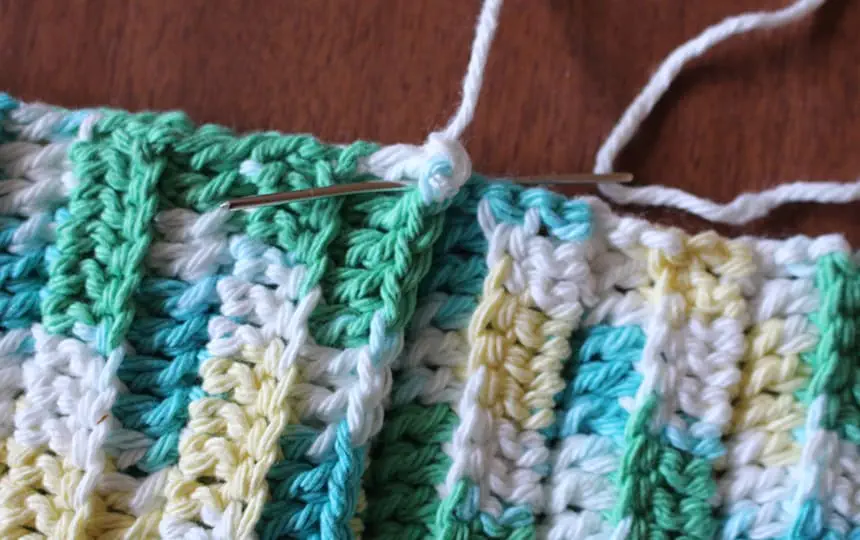 Stitch top and bottom edges in place using whip stitch.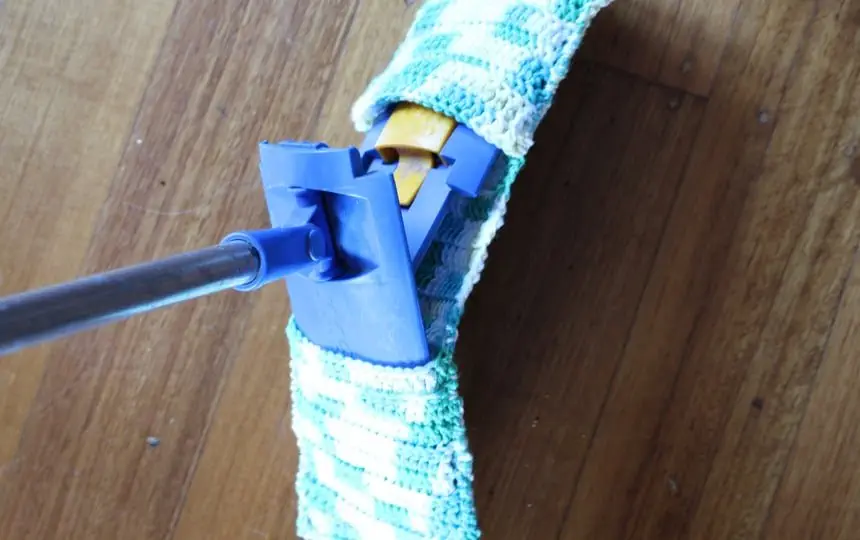 Place one end of swiffer into the pocket you have created. Pull the other end taut over your swiffer head and stitch down in the same way to create an opposing pocket.
Ta da! You're ready to swiff!