Here at Pip Magazine we're pretty big fans of the new movement behind the "Buy it Once" concept: a whole consumption philosophy based around the permaculture principle "use & value renewable resources & services" (OK, it's not being marketed as permaculture, but if we can see a principle in action, we're going to call it out!).
How often have you cursed the can-opener that can't actually open a can, the tool-handles that break off after a year's use, the socks that get holes in them after only a few wears? The world is full of things to consume, so why not consume consciously and aim to buy things that will last generations rather than months or years? (And have a crack at producing no waste, while you're at it?)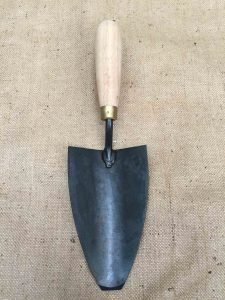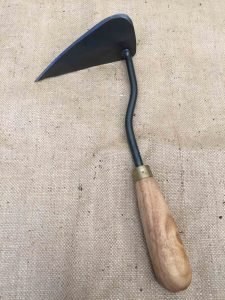 It's no surprise that here at Pip HQ we're big fans of nice garden kit (have you seen our Opinel garden knife collection!?) And we're even bigger fans of nice garden kit that doesn't break, can be sharpened and mended and handed down through the generations.
Our new garden tool range made by local artisan tool maker FD Ryan (now in stock in the Pip Shop) is a beautiful example of the Buy it Once philosophy. The tools are made of heat treated carbon steel, and built to last a lifetime with proper care. They may not be as cheap as the imported trowel you can get at your local bulk hardware store, but if you factor in the number of times you'll have to buy them (once) versus the number of times you'll have to replace an el cheapo model, financially you're coming out on top in the long run.
Imagining these tools working season after season to grow food for our family and being passed on to work for more than one generation is an exciting concept, that had us sold! Supporting local craftsfolk also helped us get our happy on.
Some might say that buying more expensive things once is financially off limits for many, but the art of saving up for something truly lovely has sadly, in our throwaway-Veruca-Salt-I-want-it-now culture, been systematically unlearnt. We're all for relearning the art of valuing essential stuff and letting the go of the consumerist distractions of modern capitalism.
Here's to many more opportunities to buy stuff once, and love it for a lifetime!
Need some presents with a purpose this Christmas? Check out the Pip Buy It Once Gift Guide!