Anita Vandyke – zero waste advocate and author of 'A Zero Waste Life' – shares with us her journey to zero waste living and offers some quick, easy waste free tips.
Qualified rocket scientist, medical doctor (Bachelor of Engineering – Aeronautical Space and Doctor of Medicine), author and zero waste crusader, Anita Vandyke doesn't do anything in half measures!
So at 26 years of age, when Anita recognised the damage her "maximalist" lifestyle was doing to the planet, she didn't simply swap out plastic bags for cotton totes, or single-use items for reusable ones, she embarked upon zero waste living and minimalism with gusto.
Anita, who was born in Guangzhou, China, raised in Australia, and currently splits her time between Sydney and San Francisco, began chronicling her journey to live zero waste via her website and via Instagram, later releasing two books, 'A Zero Waste Life: In thirty days' (Random House Australia, 2018) and 'A Zero Waste Family: In thirty days'(Penguin Books, 2020).
Now a mother to three-year-old Vivian, Anita reveals how a personal crisis led her to the zero waste movement, she shares with us some quick, easy zero waste wins for those just starting out on their own journeys, and explains how when it comes to climate change anxiety, she's focusing on being an "eco warrior" not an "eco worrier"!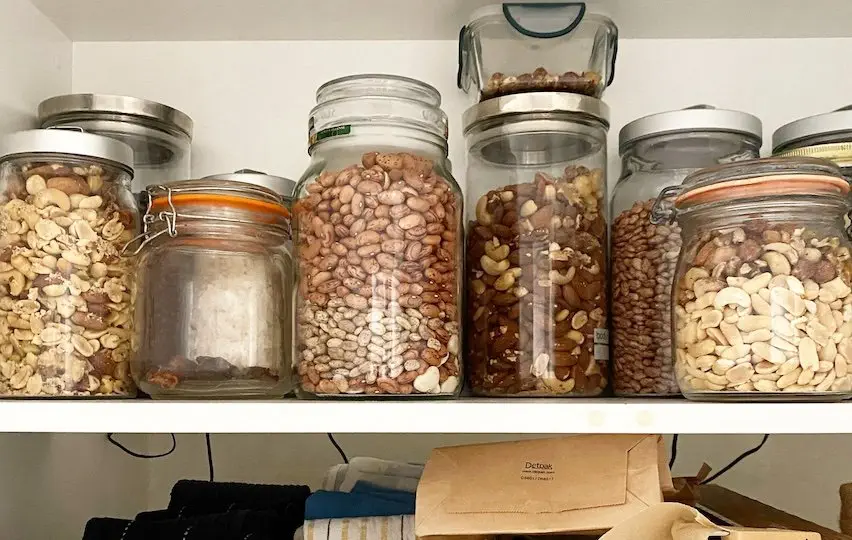 A self-confessed maximalist, can you describe your transition to minimalism and zero waste? What prompted the change?
I started my Instagram account (@rocket_science) as just a visual diary of the changes I was making to transition towards a zero waste life. I was struck by the damage that plastic pollution was having in our oceans and I felt overwhelmed with scary climate change statistics.
The easiest place was to start with my home, and by starting small, I finally felt in control of these seemingly "out-of-control" issues.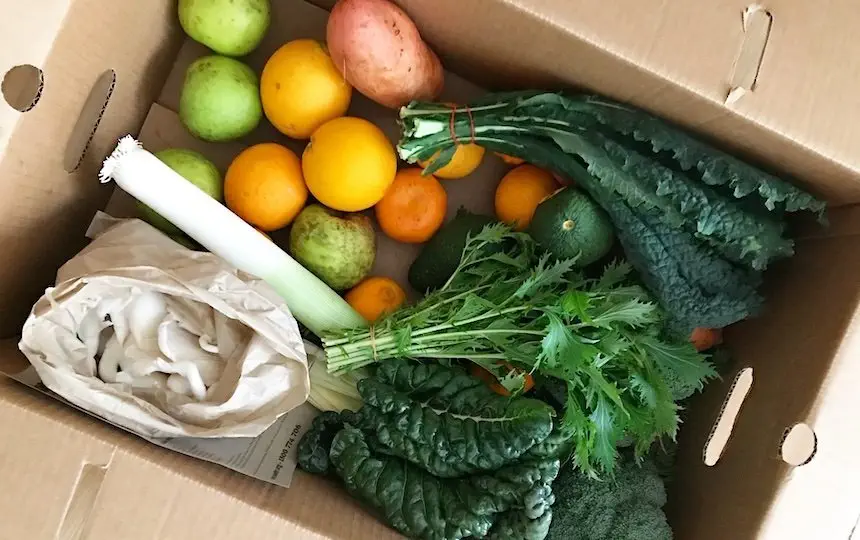 The "zero" in zero waste can be intimidating to some people. What would you say to those who think being truly zero waste is unachievable?
My zero waste lifestyle started when I was 26-years-old and was going through a "quarter-life" crisis. I had climbed up the corporate ladder and was a successful Engineering Manager, however despite the monetary success I wasn't truly happy.
I was stagnating in my personal growth and I realised I needed to align to my core values. I turned towards minimalism and zero waste living after being inspired by people like The Minimalists and Bea Johnson from Zero Waste Home.
It's crucial to recognise that zero waste living is more than just about reducing your waste, it's about not wasting any of your resources, including time, money and relationships. That's truly living a zero waste life.
What are some of the first steps people should take when they're starting out on their own zero waste journeys?
I have three easy "quick wins":
Replace your disposables with reusables – items such as paper napkins, plastic grocery bags and disposable coffee cups can be replaced with cloth napkins, reusable cloth grocery bags and reusable coffee cups.
Make second-hand your first choice – whenever you need to buy something, try to see if you can buy it second-hand first. Look at op-shops, try eBay, Facebook Marketplace, get a tailor to alter your clothes (and mend them yourself when needed) – make a good effort to try to buy second-hand before buying new.
Head outside! Head outdoors and enjoy doing activities such as gardening, growing food, hiking, swimming or simply just sitting still and being with nature. By enjoying the outdoors and seeing how amazing Mother Nature is, I have come to appreciate that every step (no matter how small) is important in helping our planet.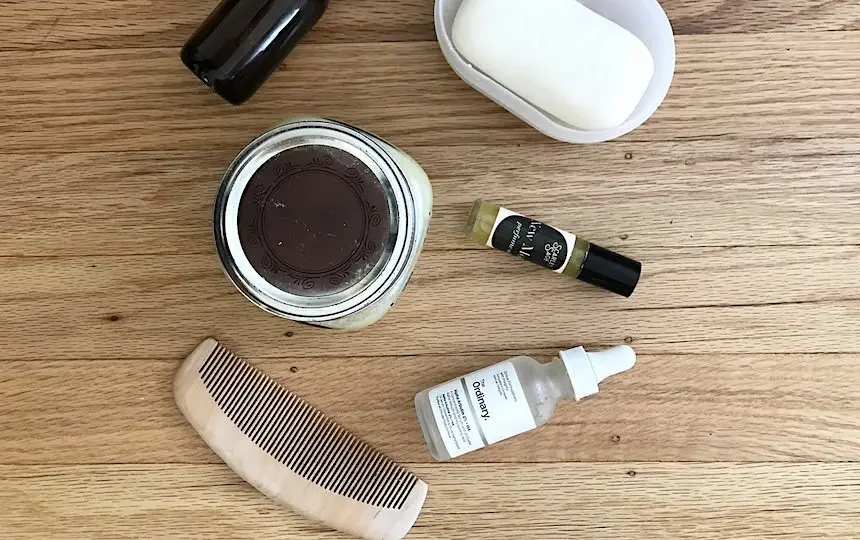 Do you have any personal zero waste goals you'd like to meet?
I would like to step up the zero waste game and truly implement a carbon neutral life too. This means having a hard look at my carbon footprint and reducing that as much as possible.
Who do you look to for inspiration when it comes to leading a more sustainable lifestyle?
I love Sarah Wilson and her podcast Wild. She is really inspiring me to tackle climate change!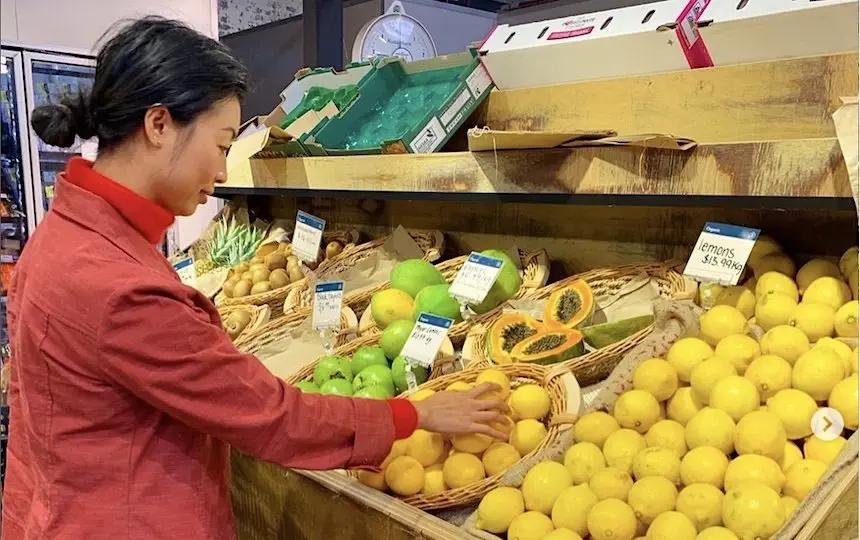 Do you think the pandemic has set the zero waste movement back? …all those disposable face masks!
As a doctor, I have come to appreciate that disposable items are necessary, however, this doesn't mean that we shouldn't be innovative about the materials that these single use items are made from.
There are great reusable face masks available for a non-medical setting and also we should be investigating other compostable materials for single use items.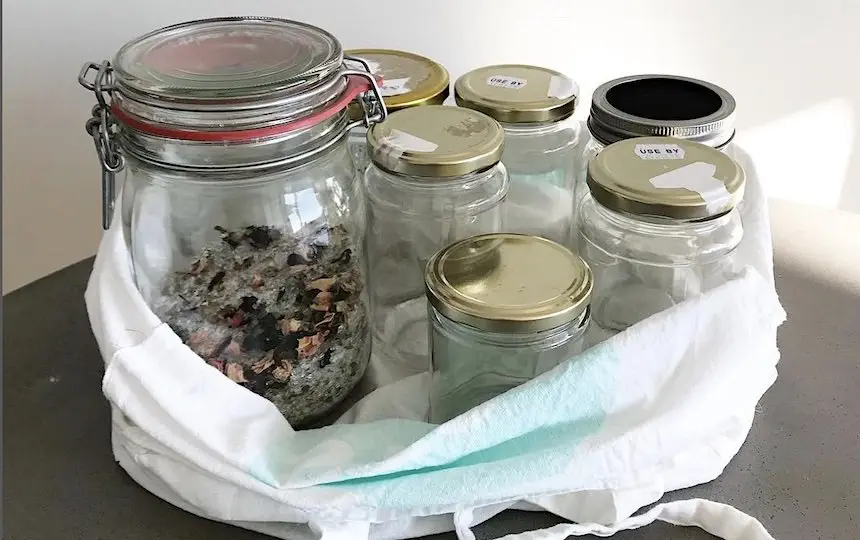 News about climate change can cause a lot of people to feel anxious, particularly if you're a parent. How do you ward off eco anxiety?
Eco anxiety is a common issue that has arisen in the last few years, due to the onslaught of doomsday headlines, catastrophic climate conditions and the plethora of television shows about post-apocalyptic worlds.
Eco anxiety is a very real thing and we shouldn't dismiss it. Our children are worried about their future and the state of the planet. However, it's time to transform that anxiety to action. It's time to be an eco warrior, not just an eco worrier.